Dev Log 19: New Armor Type
Hi guys, I'm still down in the cellar working on the Lower Underrail. Things have been a bit quiet and slow recently, but these times come and go and are nothing to worry about. To break the monotony of working on barren hostile areas all the time, I've added a new armor type.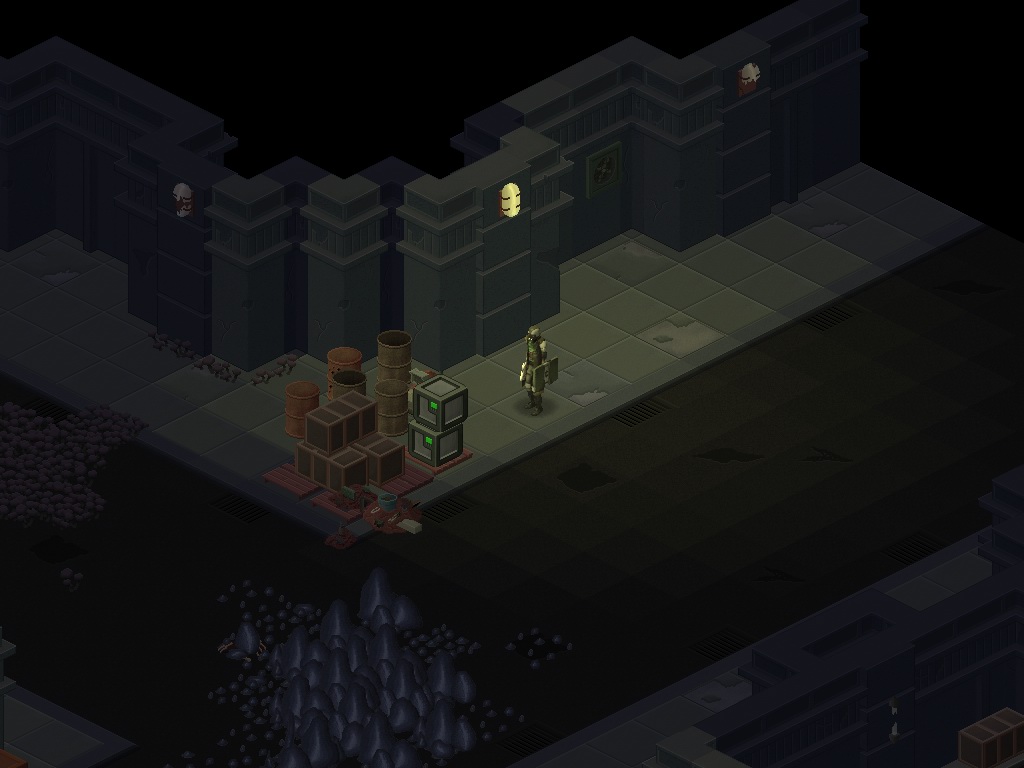 Riot Gear armor is a medium encumbrance armor that specializes against firearms and melee attacks (+100% damage threshold vs. firearms and +50% damage resistance and threshold vs. melee attacks). Like the tactical vest, it's crafted from a carrier vest and a ballistic panel and an optional overcoat fabric. You can also add metal plates to include a shield as well (will add other materials for this purpose at some point) which will increase encumbrance, but will give you a 20% chance to block certain amount of mechanical melee damage (depending on the quality of the material used). While using a riot gear armor that includes a shield you can only wield one handed weapons though (pistols, knives, crowbars).
Also here's a couple of minor changes and bug fixes:
Increased duration of thermodinamicity to 2 turns
Reduced damage of spikes and blades when mounted on a metal armor suit, but increased their damage when mounted on boots
Fixed spikes of doom bug
It's no longer possible to refresh the duration of stun, fear and short-circuit effects
Fixed the scaling of Bilocation psi ability
In the next couple of weeks I'll add few more items and creatures and probably do some AI work. After that I plan to release a new version. The Lower Underrail is not fully ready yet, but it should be fun to snoop around nevertheless.