Dev Log 57: The Rig
Hi guys, here's a quick update on what we've been up to in the past few months.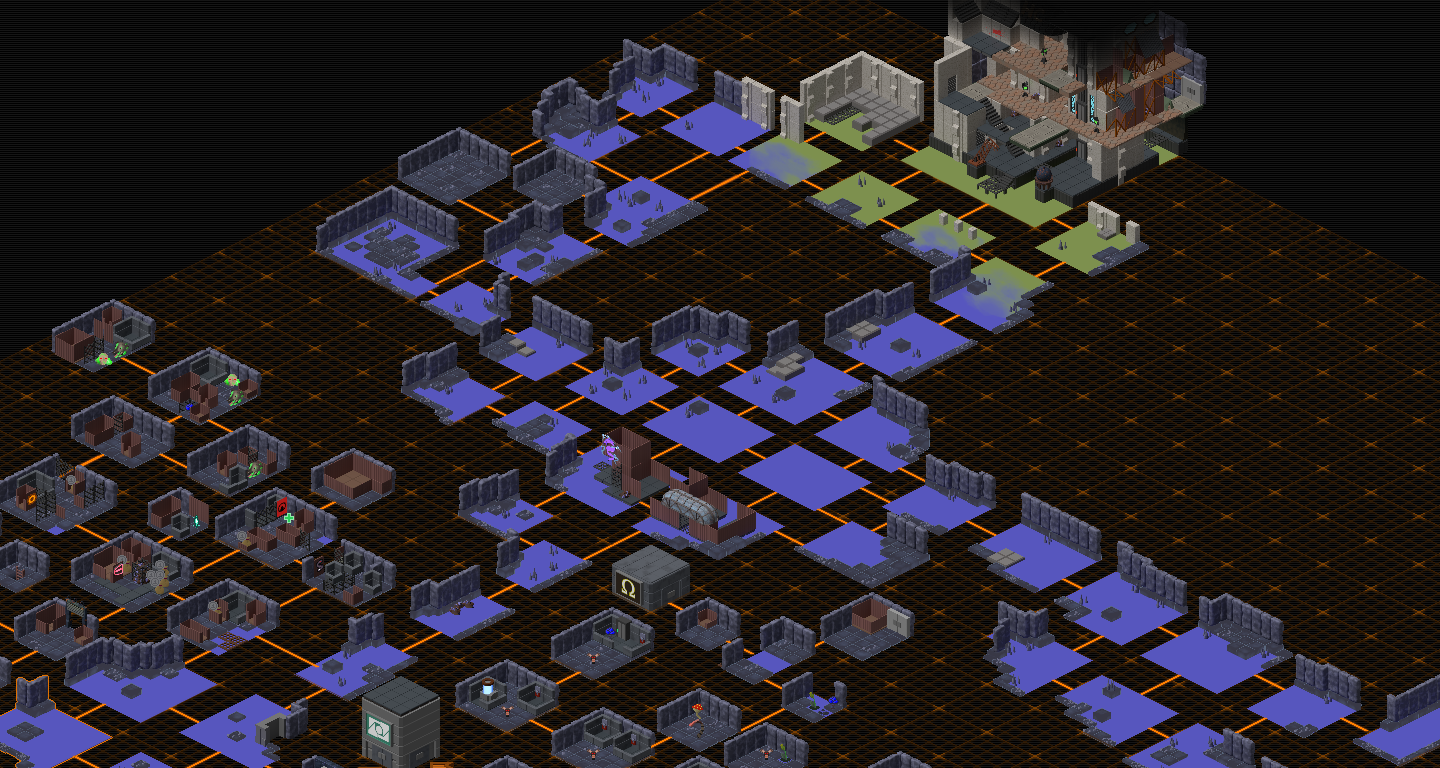 In order to wrap up the geographical consistency of the base game, we had to create a number of water maps that connect SGS, Junkyard, Core City, Camp Hathor, and the Black Sea. In the expansion the player will be able to traverse and explore these maps with his jet ski, but he won't be the only one as a number of factions also utilize these waters, such as Protectorate, Black Eels, and Black Sea pirates. Also encounters with random sea bandits are not uncommon.
The most powerful naval faction in the South Underrail is, of course, the Black Eels. Their naval platform The Rig is perfectly positioned to facilitate the trade between different stations as well as their own scrap exporting business. The Rig is also used to control the central body of water of the Lower Caves in order to fend off pirates. This place will be vital for pirate missions that the player will be able to take part in if he chooses to ally with the them in the expansion.
The Rig missions are not 100% complete yet, but will be soon. After that we'll be returning to the Black Sea to wrap up and polish off the maps we made so far and integrate them into the global map. And then we still have two more areas to develop - the villages of the savage natives and the final dungeon.
Let us know how you like the aesthetics of the new areas.
Cheers.